Learn how to legitimately create passive income from the comfort of your own home, exploiting the world's largest online marketplace.
Publish & Grow Rich Kindle Home Study Course delivers in bite-sized pieces to your email every day to help you stay on track, with free lifetime membership support!
Are you frustrated by your current day job?
Have you spent days and hours searching online for a way to make money, only to realize in agony that it is just another "shiny object?"
Don't you wish that, even if you on an unpaid leave, you can still earn an income?
Isn't it nice to be still be paid even while on holiday, or even if you have to take time off to be with your family?
No, these are not just dreams….
…Because now you can, with the Publish & Grow Rich Kindle Home Study Program!
My name is Sam Choo and I am a full-time Kindle author and publisher. Many know me as the founder of Singapore's Internet Marketers  group on Facebook.
Kindle is my passion.
But before I share more about how my Home Study Course is the real answer to ending all your online money-making struggles, let me tell you about my personal struggle.
I am the breadwinner of the family. I was a software engineer, but because the programming language I learned was phased out, I soon found myself out of the job. From a respected senior software engineer to a mere IT Support employee at 50% of previous salary, it was a huge blow to my confidence. My degree was now just a useless piece of paper.
But because my family depended on me, I had to hold on to the job, even though it hurt my pride each day. Unfortunately, the office became a war zone. With an incompetent boss and a bully supervisor, the office was no longer a happy place to work in.
I quit my full-time job and devoted my time to be an Internet Entrepreneur.
I wrote content for others, built websites, and did SEO work… all with the one desire of making serious money online.
Money was hard to come by, and I was not earning a consistent income. But I persevered because I knew it was not just a dream.
In a desperate attempt for a quick solution, I then invested in several expensive internet marketing workshops. To my disappointment, it was not as easy as I thought. Either it takes a long time to master the skills or that it costs a lot more money to operate the business or that we have to pay more to their programs that they upsell. It was not easy for any newbies and those with a limited budget to succeed.
I was looking for a legitimate and simple internet business that is easy to learn. I was looking for a passive income.
One day in Oct 2013, my good friend Chrystal Lee showed me a screenshot of her Kindle books earning of US $900. That's when I realized it is possible to make money by selling e-books on Amazon.
Amazon is Biggest Marketplace of Ready Buyers
Making money on Amazon isn't anything new.
Look at how many items there are in Amazon. It has a database of more than 300 million credit cards… people who are ready to buy your eBook with 1 click of a button. With more than $74 million generated in a year, there's definitely a piece of the pie for everyone and it would be crazy not to take advantage of this!
It is the biggest marketplace online and Amazon plans to do whatever it can to remain the leader.
Amazon Does the Selling For You
And you don't need to build a website to sell an eBook on Amazon because it will sell for you. Amazon recommends items based on its top sellers' list, a visitor's browsing history and even sends "reminder emails" to those who viewed an item without buying it.
With the right strategy, it is just about publishing your eBook and collecting the money without having to drive traffic or actively promote the book every single day.
I published 6 Kindle eBooks in 6 months
That's how quickly you can scale up with eBooks and start generating real passive income from it. And you know what's the best part? I don't have to spend an entire day trying to get people to buy my books because I know Amazon is taking care of that.
In mid-2014, I concentrated fully on Kindle publishing. By the end of that year, I published 6 Kindle books and 1 paperback book.
As a writer, I found Kindle Publishing to be the most satisfying and promising way to make money online. The bonus is that the money can be made consistently, and passively. I did not have to pour in 12 hours of work daily to create the income. I could go on a holiday with my family and not be worried that I wouldn't have a single cent at the end of the month.
In Aug 2014, I created a Kindle mastermind group. Within 2 months, 4 of the members had published 12 books. The success encouraged me to want to teach more people without affecting my time. The idea of a home study course is born.
Although there are local Kindle workshops, they can cost as high as $2,000. The people, who need the help most, are the ones who cannot afford such costly training.
Many self-study Kindle courses tend to cater to USA, and they do not address issues that affect non-USA residents and Singapore residents. These courses do not have instructor's interaction or online support. If there are, it often comes in a form of an upsell to an exclusive "inner circle" where you will be required to pay a monthly membership.
Thus, I took it upon myself to create a Home Study Course, and contribute to the community in my own way, just as I did with the Singapore Internet Marketers group that I founded.
I want to create a course that is very affordable, with no monthly subscription, with the most comprehensive information that covers the basics to advanced strategies.
This Home Study course will walk you through step-by-step so you know how to research for profitable topics, publish a book quickly, and market a book.
Here's What You'll Get Once You Sign Up:
√ 40 Bite-Sized Lessons, delivered daily to your email. You'll learn how to pick up a profitable topic, write an e-book that sells, promote your book and smile your way to a monthly consistent passive income. You will have the money for the rainy days, and even quit your full-time job.
The course is spread over a 40 days period so that you can accomplish each daily lesson, even if you have a full-time job.
√ Lifetime membership to a secret Facebook group where you are constantly fed new tips at no extra cost. That's right. No membership fees. No monthly subscriptions. You get all the support you need.
And because I know what it's like to part with your hard-earned money, I am not going to charge you $2,000 for this Home Study Course.
I'm not even going to charge you $1,000.
Nope, not even $500.
I must be crazy, I'm not even asking you to invest $200.
My Kindle Home Study Course is going to cost you a SINGLE payment of USD $97.
That's right, $97 for 40 lessons, each broken down simply for you to easily complete each lesson, so that you can learn how to publish a profitable Kindle book to start building your passive income.
You also get a lifetime of support and membership access to my secret Facebook group.
100% Satisfaction Guaranteed!
I am so confident that this Home Study Course will work for you, that I am offering you a 100% money-back guarantee.
If you are unhappy by the first 10 lessons, I'll return you every dollar you paid for, no questions asked.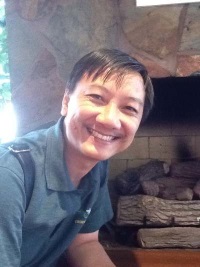 To your passive income success,
Sam Choo.